Meet Dr. Hugo Torres
---
Conveniently located on Chestnut St. in Newark, New Jersey
Dr. Hugo Torres grew up in Guayaquil, Ecuador. At the age of 17, his parents, siblings, and Hugo migrated to the United States where he finished high school. He attended Union County College and Kean College. After graduating, he became an IV technician where the focus of patient care was all about chemical pain relief. Wanting to help others become healthier without the damaging effects of drugs led him towards becoming a chiropractor. He attended Sherman College of Straight Chiropractic in Boiling Springs, SC, and graduated in 2021.
Dr. Torres had the opportunity to externship in Franklin, NJ where he learned how to apply what he studied in doctorate school. Since then, he practiced in a multidisciplinary clinic in East Brunswick, NJ. Recently, he decided to come to Newark, NJ where he joined the Vida Chiropractic team. Dr. Hugo Torres uses a variety of techniques that are both safe and effective for people of any age and physical limitations.
Dr. Torres has always loved living an active lifestyle. In his spare time, Dr. Torres enjoys cooking (and eating), hiking, traveling, and spending time with his family.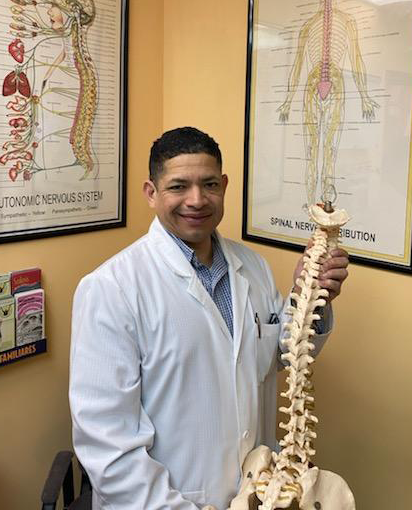 ---