Chiropractic Care
---
Conveniently located on Chestnut St. in Newark, New Jersey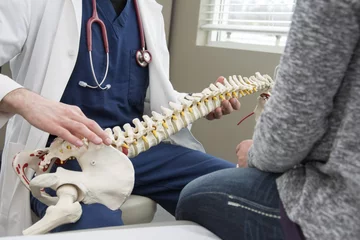 Whatever the source of your pain, chiropractic care offers many different interventions to alleviate your suffering by addressing the cause of the issue. Our chiropractic team at Vida Chiropractic includes doctors, chiropractic assistants, and physical therapists offering various choices for sciatica treatment along with other issues with the back, neck, joints, and more. Among the benefits of chiropractic neck pain therapy and sciatica treatment is that these interventions deal with the pain's source, rather than mask it like strong and potentially addictive narcotic medications. The majority of insurance plans cover chiropractic treatment, meaning chiropractic sessions cost no more than seeing your physician.
We can Treat your Neck Pain in Newark, NJ
Living with neck pain on a daily basis can keep your from enjoying life to its fullest, therefore making an appointment with a neck pain therapist immediately following an injury, like whiplash, is in your best interest. Additionally, cervical spinal troubles not only result in neck pain, but also contribute to chronic headache pain. At the conclusion of you first or second appointment at Vida Chiropractic, we will review a plan for treatment for neck pain therapy that may include customized chiropractic treatments, spinal decompression, and physical therapy. Most individuals find pain relief and restoration of the range of motion after only one or two sessions of neck pain treatment. To learn more about the service offered by our chiropractic neck pain therapist in Newark NJ, contact and schedule a consultation at Vida Chiropractic today!
How can Chiropractic Care treat pain?
As the leader in wellness in the Ironbound area of Newark NJ, the doctors at Vida Chiropractic use various techniques and tailored treatments to ensure your body is functioning at top capacity. After an initial consultation, spinal exam, and adjustment, we have various treatment plans to ease your pain and restore your health. They include:
We apply a customized treatment plan to get to the root of your issue, whether it's chronic or acute. We employ all treatments for every facet of your pain. Oftentimes, the emergency situations require one or several types of pain management treatments. Once we are able to target the pain, only then do we offer the next step for your body to feel good again.
If you have Sciatica, we can treat you in Newark, NJ
Our team at Vida Chiropractic provides sciatica treatment, which provides relief from pain in your back, hips, and legs stemming from trauma involving the sciatic nerve. As soon as your doctor chiropractor examines your spine and reviews your medical history as part of our comprehensive chiropractic treatment, they develop a personalized treatment plan to help alleviate your pain from sciatica. Some treatment plan alternatives include physical therapy, spinal decompression, and electrical muscle stimulation. In many cases, our patients who experience sciatica treatment in Newark NJ notice a difference after only one or two sessions.
---
If you believe you could benefit from high-quality care, consider getting treatment from the staff at Vida Chiropractic. Our dedicated team will be pleased to answer your questions today. We can also help you schedule a time to visit our office in the Ironbound section of Newark NJ.
Call Us: (973) 821-7243
Email: info@vida-chiropractic.com

Request Appointment

Call Today (973) 821-7243

Hours of Operation
Mon:
10:00am-7:00pm
---
Tue:
10:00am-7:00pm
---
Wed:
10:00am-7:00pm
---
Thu:
3:00pm-7:00pm
---
Fri:
10:00am-1:30pm
---
Sat/Sun:
CLOSED
---