Spinal Decompression
---
Conveniently located on Chestnut St. in Newark, New Jersey
KDT Decompression Therapy
Non-Surgical Treatment for the Relief of Back Pain or Neck Pain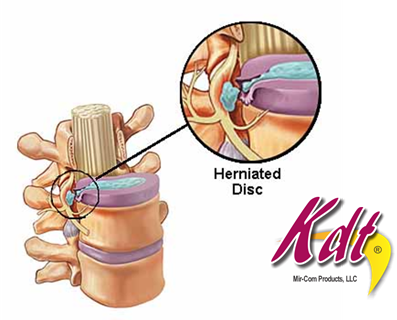 If you suffer from chronic low back pain or neck pain and have been told to just live with your pain, or that surgery is your only option, we have the solution -- Decompression Therapy!
KDT Decompression Therapy is a safe and effective treatment alternative to surgery and has helped thousands of patients who have exhausted all treatment options for chronic back pain and neck pain conditions.
Many of our patients had tried everything to relieve the causes of back pain or neck pain including addictive pain killers, epidurals, spinal fusion, back or neck surgery, or they have been told to just live with the pain.
What is KDT Decompression Therapy?
KDT Decompression Therapy is a drug-free, non-surgical treatment protocol that includes spinal decompression and multiple therapies customized for each patient's needs, as each patient's health and condition is individual. KDT Decompression Therapy is an effective treatment for the relief of back and neck pain conditions including:
herniated disc(s)
degenerative disc disease
low back pain
neck pain
numbness and tingling in arms or legs
sciatic pain
facet syndrome
spinal stenosis
failed back surgery syndrome
failed neck surgery syndrome
How KDT Decompression Therapy Works
KDT Decompression applies an "axial" or distractive force to the injured disc levels. During treatment, intradiscal pressure is dropped from a positive to a negative. This negative pressure promotes diffusion - the intake, of water, oxygen, and nutrients - into the disc, thereby rehydrating the degenerated disc.
KDT Decompression Therapy reduces pressure inside of the disc. This reduces the painful herniation and the pain from other disc related degenerative conditions. The pressure reduction results in increased blood flow to the injured area, reduction of pain, increased mobility and tissue repair.
KDT Decompression Therapy is drug-free, pain-free and is a successful alternative to neck or back surgery.
Back pain due to a herniated or bulging disc can be debilitating, and in the past, surgery was the answer. Today, we have highly-successful advanced technology that allows us to relieve this pain without surgery. We use a system that combines a machine with an exceptionally precise computer program for a treatment called spinal decompression.
Using this computer technology and the decompression machine, we are able to create a custom treatment plan that decompresses the spine and pulls the herniated or bulging material back into the disc. The computer program is created and supervised by one of our highly trained staff. It gently stretches and relaxes the spine in rotation, which, over time, separates the vertebrae. This creates a vacuum-like effect that pulls the soft bulging disc material back into the disc. This can not only clear up back pain, but also any pain caused by the pressure put on the nerves. For example, patients who have a herniated disc in the lower back may have shooting sciatic pain down their legs. Relieving the herniated disc will cause that pain to vanish.
Treatment time and frequency will depend on each patient's unique condition; however, each spinal decompression treatment is usually about twenty minutes. Patients usually have treatment a few times a week, and are typically finished with treatment within eight weeks.
If you are living in pain from a herniated or bulging disc, we will work with you to find a spinal decompression treatment plan that corresponds with your body. Instead of turning to dangerous pain medications that just cover up the problem, ask us if spinal decompression can help you.
---
If you believe you could benefit from high-quality care, consider getting treatment from the staff at Vida Chiropractic. Our dedicated team will be pleased to answer your questions today. We can also help you schedule a time to visit our office in the Ironbound section of Newark NJ.
Call Us: (973) 821-7243
Email: info@vida-chiropractic.com

More About Spinal Decompression

Request Appointment

Call Today (973) 821-7243

Hours of Operation
Mon:
10:00am-7:00pm
---
Tue:
10:00am-7:00pm
---
Wed:
10:00am-7:00pm
---
Thu:
3:00pm-7:00pm
---
Fri:
10:00am-1:30pm
---
Sat/Sun:
CLOSED
---