<< Back
Can Your Baby Benefit from a Chiropractic Care Clinic?
Joseph Coupal - Monday, July 17, 2017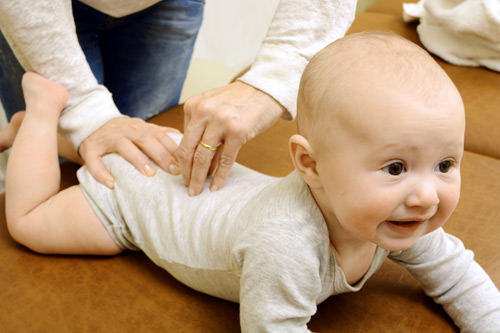 There are many different benefits of chiropractic care. These benefits can be taken advantage of by those of all ages: young, old and in-between. Even babies can benefit from professional chiropractic vitality care.
Taking your baby to a chiropractic care clinic in Newark, NJ can do wonders for their sleeping patterns and in other aspects of their comfort. The painless spinal adjustment performed by a licensed chiropractor helps a baby sleep through the night. Because the baby gets a sound sleep, they will be less fussy during the day.
Babies have various milestones in their developmental years such as crawling, pulling themselves up, walking, sleep on one side, rolling over, and more. With these milestones, the spine plays a vital role in giving them the support they need to move freely. The chiropractor in Newark, NJ can ensure that there is no misalignment in the spine and provide the appropriate adjustments immediately.
In addition to sound sleep and mobility, another benefit of chiropractic health care is improved immune system. With safe and effective manipulations from the chiropractor, babies immune system will improve helping them fight off sickness faster and without complications.
For more details about the benefits of chiropractic health care for babies, visit the Vida Chiropractic.