<< Back
CHIROPRACTIC SPINE CARE: Gives Your Body Feeling Comfy All Day Long
- Wednesday, December 30, 2020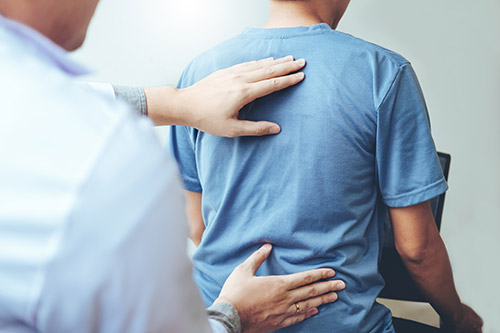 Aches and pain of the neck, shoulder, and lower back is, unfortunately, a near certainty for all of us at some time or another. The challenge is to identify and treat the source of the pain in a manner that safely provides prompt relief while systematically eradicating the root cause of the pain. When you can do that with non-surgical and drug-free treatment, you win. This is the miracle of chiropractic care where countless people have enjoyed non-surgical and drug free treatment of their acute and systemic pain.
Whether your quality of life taxing pain is caused by age, sports injury, work or auto accidents, chiropractic treatment is an option you owe it to yourself to investigate. The treatment plan that you and your doctor will develop will be focused on reducing inflammation and steady movement toward a return to normal range of motion. Count on us providing nutritional counseling and exercise s part of your treatment plan. With chiropractic care, our sole focus is to treat pain, joints, muscles, and to restore normal and full mobility to improve your overall quality of life.
For more information regarding non-surgical and drug free treatment of your body's pain, contact Vida Chiropractic.