<< Back
Personal Injury Chiropractic Care Service
Joseph Coupal - Saturday, August 15, 2020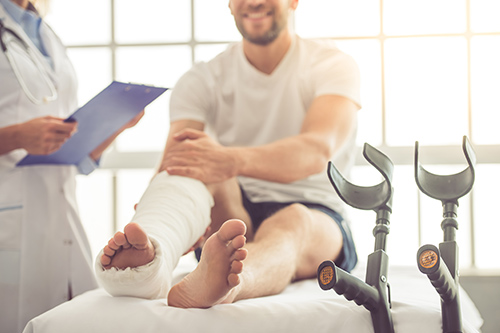 Having an injury can be difficult as it limits your mobility and disrupts your normal daily activity. A chiropractor in Newark, NJ can help improve your condition.
If you have caught in a personal injury whether it's a car accident, workplace injury, slip, and fall accidents or an injury from an assault, Vida Chiropractic can help treat these injuries so you can go back to your normal activities or improve quality of living.
Our team makes use of various tools and strategies to make our treatment procedure effective. Spinal adjustments and decompression therapy are two modalities that we apply in order to reduce pressure to affected nerves. These treatments encourage re-alignment of the spine and neck for better spinal function. Massage therapy is also performed to reduce tension and encourage the healing of the injured muscles and ligaments. To rebuild and rehabilitate the muscles following an injury, we encourage patients to perform combination of exercises and stretches that will help improve their range of motion and overall health condition.
We make treatment plans according to the person's condition. We personalize strategy in order to effectively address and treat their condition.
It is important to see your trusted chiropractor immediately after an accident or injury. This allows early detection of any underlying issues.
Contact Vida Chiropractic to set an appointment with our chiropractors.