<< Back
Personal Injury Pain Cured by Vida Chiro
Joseph Coupal - Monday, October 29, 2018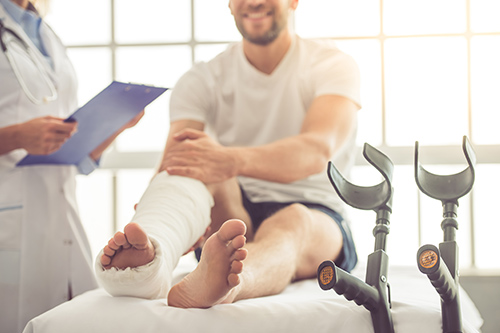 A very recent Vida Chiropractic Google Review (from our dear friend and patient, Saraii) is simply too good not to pass along to you here on our blog. It is stories like this that drives the professional gratification that our entire staff enjoys on a daily basis. Saraii's personal injury accident rendered her unable to walk, stand, or sit without excruciating pain. Her gratitude and satisfaction with her personal injury chiropractic treatment (specifically from Dr. Diana) here at Newark's Vida Chiropractic is the number one priority, but with that said, her appreciation (by name) for the compassion and skills of multiple Vida Chiropractic employees is simply heartwarming. Thank you, Saraii! And thanks also to our dear and critically valued staff specifically celebrated by Saraii: Dr. Diana, Receptionist Diana and Filipa, and Chiropractic Technician Janete. We couldn't do it without you!, Now, on with Saraii's story.
Let me just start by saying that I have suffer from back problems for over a decade now. This time around it wasn't my usual back pain, I injured myself by jumping full force into a 3ft deep pool while under the influence of alcohol. I had excruciating pain, I couldn't walk, stand or sit. I was in need of intense care and treatment. However, this Doctors office wasn't in my insurance Network so I paid cash only because I felt comfortable with Dr. Pereira professional advice and treatment plan. Dr. Diana is also an excellent doctor, she's been treating me for therapy every day I come in. I must say I've been to two different Chiropractors for PT in the past and they have all been good but not as GREAT. I'm so satisfied with my results thus far and feeling stronger every day I come.
At Vida Chiropractor not only did I find great PT but a warm welcoming crew. The front desk girls are extremely friendly and professional. Receptionist Diana has been so neat and organized with all the documents and letters to provide my employer with and insurance. Janete is super sweet, she's the young lady who sets me up every-time I come in for decompression treatment. Filipa is another young lady at the office who has the brightest personality and she's just as wonderful with patients as everyone else in the office. I'm super happy and extremely satisfy.
FYI, I was walking after a good week of PT and by the 3rd week I was almost jogging. Thumbs up to this Team and the office
Saraii :):):):):)