<< Back
The Importance of Posture While Working from Home
Joseph Coupal - Thursday, May 28, 2020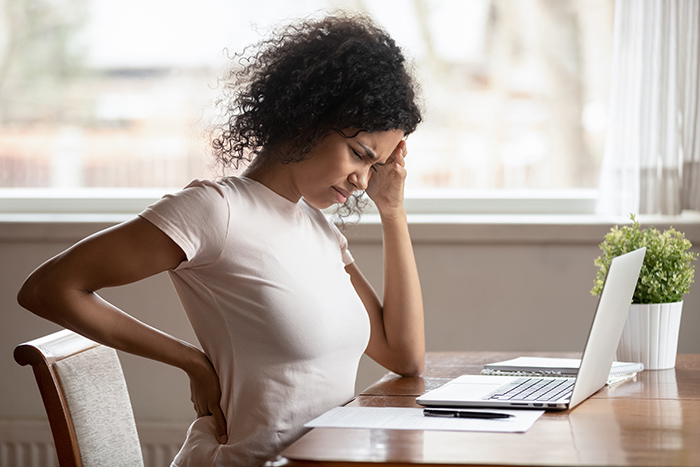 While local restrictions are loosened, we are still coerced to practice social distancing to further flatten the pandemic curve. Many are continuing their remote work from home. Given the less formal home working environment, without even realizing it, many of us are sliding away from proper posture. This is absolutely a bad thing to do as proper posture is crucial to your overall health.
One important benefit of practicing proper posture is it helps maintain balance or proper alignment of your body. The muscles and spine are forced to work hard when you are not balancing your weight properly. So next time, when you are sitting on your desk, standing or walking make sure you to pay attention to your posture.
At Newark's Vida-Chiropractic, we often encounter patient's with forward head tilt and hunched shoulders. This condition is usually due to constant slouching while sitting and using of computers or mobile phones. Increasing physical activity and regular chiropractic care will help you correct these postural issues. We'll work to provide relief from back and neck pains resulting from poor posture.
We can help improve the health of your neck and spine. Contact Vida-Chiropractic to schedule an appointment.