<< Back
Do Insurance Plans Cover Chiropractic Care? (Yes They Do)
Joseph Coupal - Thursday, November 09, 2017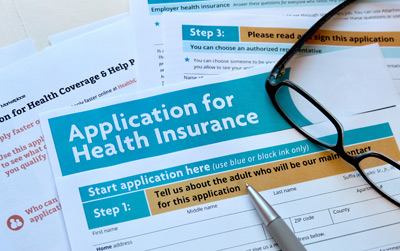 One of the frequently asked questions that our chiropractic care team here at Vida Chiropractic gets is:
"Does my health insurance cover chiropractic care services?"
The short answer is chiropractic care is included in most health insurance plans, including major medical plans, workers compensation, Medicare, some Medicaid plans, and Blue Cross Blue Shield plans for federal employees, among others. Chiropractic care is also available to active-duty members of the armed forces at more than 60 military bases and is available to veterans at more than 60 veterans medical facilities.
Many of our patients are also thrilled to discover that their chiropractic care services are covered by both their flexible savings accounts (FSA) and health savings account (HSA) programs. In fact chiropractic patients suffering neck and back pain here in Newark (and across the nation as well) are so pleased with their chiropractic treatment's results that they program future treatment into their strategic FSA and HSA execution plans.
Millions of Americans every year stress about FSA accounts during the latter part of the calendar year. They stress about the "use or loose" nature of those hard-earned FSA dollars. Yet, we sadly witness it time and time again in the "I wish I had known" comments of our patients who discover that they could have long ago began their chiropractic treatment for back and neck pain using their FSA.
Let us help you take the stress out of all things insurance, HSA, and FSA-related. You focus on your neck and spinal health and moving forward to once again living a quality and pain free life. Learn more about the chiropractic services in Newark, NJ then give us a call to discuss how your spine and neck pain can be a thing of the past before you know it!