<< Back
Back to School Backpack Safety
- Thursday, August 18, 2022
As we all fall into new routines this month, we want to share some best practices to prevent backpack-related injuries as your kids go back to school.
DID YOU KNOW:
In 2016, over 6,300 kids had backpack-related injuries severe enough to receive Emergency Room treatment.
It is estimated that 14,000 children are treated for backpack-related injuries every year.
In a recent study, the US Consumer Product Safety Commission found that 75% of children surveyed between the ages of 8 to 12 years complained of back pain related to their backpacks.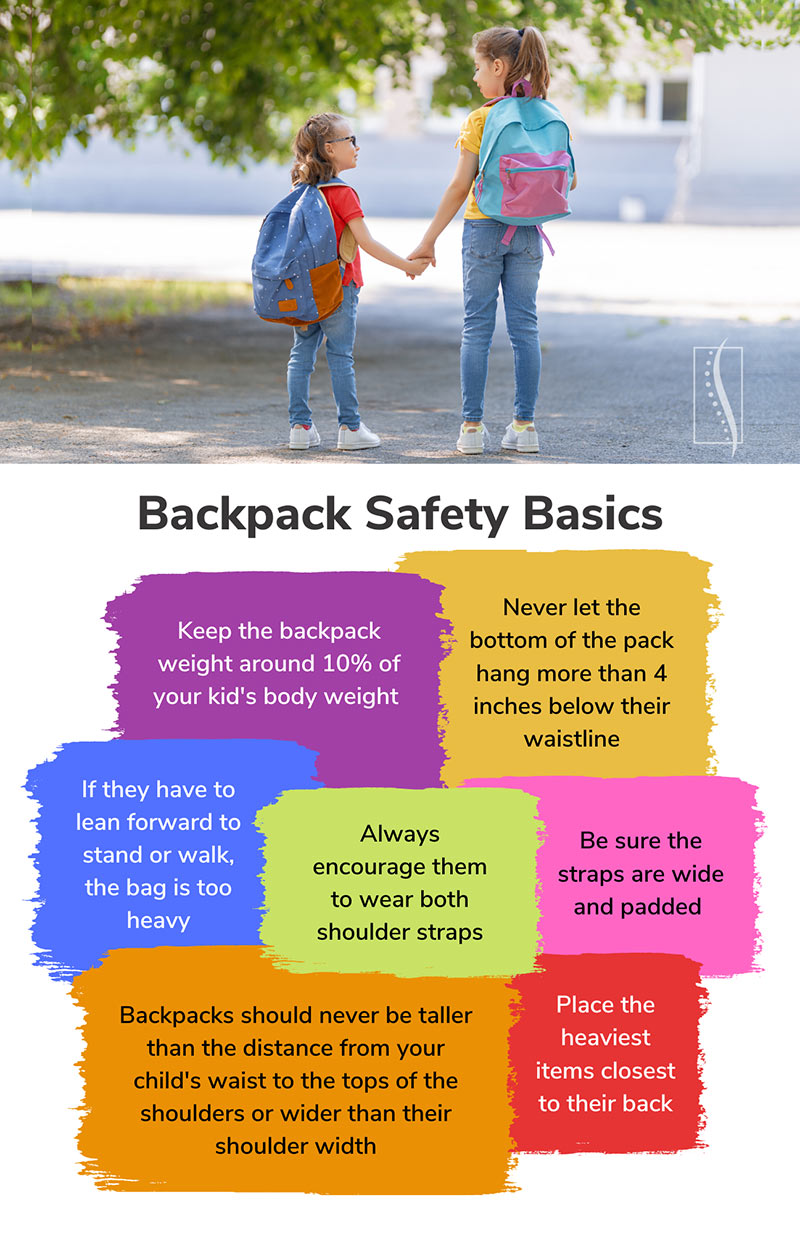 Contact Vida Chiropractic for more tips on preventative spine and neck care and to learn how chiropractic care can deliver real pain relief and a return to a genuine high quality of life.